The CFO and EPM: A Strategic Partnership for 2023
According to a recent Gartner survey, evaluating finance function strategy, scope and design is the top priority for CFOs in 2023, followed by planning and sequencing finance transformation activities. The CFO role is a strategic one, putting them in charge of high-level plans for the entire business, which also involves incorporating new technology and data into financial processes. With the economic outlook so uncertain, businesses need to make sure that they are making the right investments in IT and digital transformations so that they can continue to scale and grow, while staying diligent about their bottom line.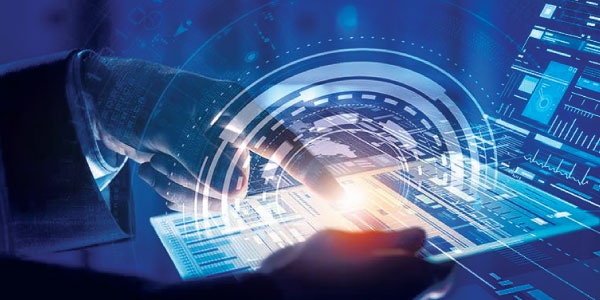 To balance these interests in 2023, CFOs need to make sure that they are embracing the tools and technologies that will help them meet new challenges while continuing to grow as a business. Enterprise Performance Management (EPM) systems are one such technological offering: a solution which allows you to improve and streamline close, planning, budgeting, reporting processes. More than that, EPM tools can grant greater visibility into every aspect of your company, giving the CFO information they need to algin business goals with technical needs.
 A New Outlook for Uncertain Times
We have seen in recent months many companies, notably in the tech industry, implementing cuts and layoffs to make up for a slow growth in 2022. This will be an important year for a lot of companies as they look for alternative ways to reduce costs and improve their budgeting processes and overall performance.
According to Gartner, 78% of CFOs will increase or maintain enterprise digital investments through 2023. In fact, digital transformation investments are seen as key to navigating inflation, helping to lower the costs of business and identify new sources of profitability. With a cloud-based tool like Oracle Cloud EPM, built-in functionalities can be leveraged, like Scenario Modeling, to create long-range forecast models to analyze fast-changing business circumstance. Leveraging predictive analytics to learn from historical data and make accurate predictions, EPM tools allow businesses to prepare for a vast array of scenarios that can play out in the current economic climate and assist CFOs in making informed decisions.
Many companies invested in digital transformation solutions like EPM during the pandemic and will continue to do so moving forward as part of their overall business plan. EPM helps take financial analysis to the next level, by providing a whole suite of applications with which to turn financial data into actionable insights. These planning, budgeting and forecasting apps are powered by predictive intelligence, so that you can look at your business as a whole and receive detailed reports and recommendations for the best path forward.
Empowering the CFO with EPM Tools
As we've covered in our previous EPM blog series, EPM solutions are made to drive business growth. Amid economic uncertainty, the keys to success in a lot of instances will come down to agility and flexibility: Can you adapt when faced with an unexpected challenge, and can it be done quickly? EPM tools can certainly help businesses improve in those areas – but it also goes a step beyond, helping you to see shifts coming before they happen.
Oracle EPM Cloud is a unified solution which integrates processes from across the organization, giving employees visibility into every aspect of the business. This creates full transparency across business departments, and the ability to seamlessly connect formerly disparate data sources and collaborate with other employees. With EPM, you can detect patterns in historic data, and move practically instantly from analysis to a plan of action.
In addition to financial management and tracking financial metrics and goals, with EPM tools you can monitor the key performance indicators (KPIs) of the business as a whole. Finance operations and business KPIs have always been intertwined, but it's only recently with modern EPM tools that CFOs have truly been able to manage them as such, as financial metrics have often been siloed to spreadsheets and legacy tech.
EPM tools empower the CFO in their decision-making ability, because it puts the best information at their fingertips, and allows them to act on data-driven insights. As businesses look to their CFOs for leadership in the difficult months ahead, EPM tools will allow them stay agile and help the entire business flourish.
Apps Associates has deep experience working with organizations to align their corporate strategy with the right EPM solution. Together, our team can help you decide which tools make the most sense for your unique needs, and develop best practices for introducing EPM.
Learn more about how Apps Associates can help you align and empower your business with EPM.