The EPM Checklist: If you have these 5 items on your checklist, EPM might be right for you
As covered in our previous EPM blog, we get asked all the time about EPM solutions: Which solution makes the most sense for my organization, what does the training and implementation process look like, and the most popular by far – how do I know if I need EPM?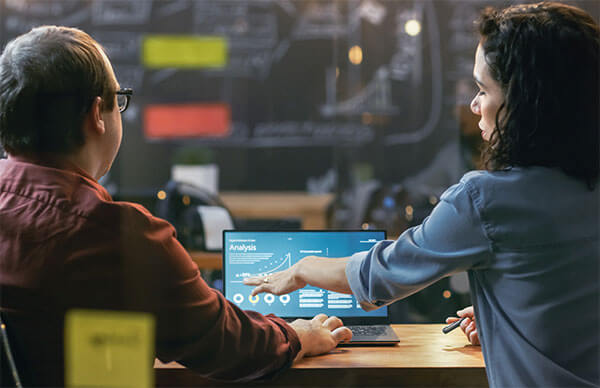 Embracing modern cloud-based systems, particularly for business and financial planning, can help secure your organization's future growth for years to come. Staying with legacy systems that you have outgrown, however, could be holding you back. If you are continuing to run into these five problems and are looking for one solution that will help you address them all, take a look at our checklist to see how EPM can help you. If you're continuing to be challenged with these five boxes, it might be time to check them off your list with EPM:
1. Consolidate and automate processes.
Many organizations are still using separate platforms for budgeting, reporting, analyzing performance, and so on. If you can relate, you've probably noticed that these sparse systems create extra work in the long run, particularly when generating reports which paint a picture of the organization. By migrating to a cloud-based EPM system like Oracle, you can manage everything in one place with a whole suite of integrated applications, such as Planning & Budget Cloud Service, Financial Consolidation & Close Cloud, and Hyperion Roadmap and Implementation.
2. Improve data management.
Data management has become more important for organizations of every size, as IT teams have greater influxes of data to analyze than ever before. Businesses are evolving frequently, and being able to make smarter, data-driven decisions will help companies manage those changes in real time. Data management modules within EPM systems allow you to simplify and interpret data, as well as collaborate and communicate in real time within the connected interface.
3. Extract greater insights.
You have more data at your disposal now to meet key performance indicators (KPIs) and set new ones – but what lies beyond the numbers? Are there any patterns, and what do they reveal about your company's overall structure? How can you use this knowledge to develop an overarching mission for the business? With data management, reporting and analysis, and even consulting services all integrated in one connected system, you can learn more about your business, and put together targeted strategies for growth.
4. Improve employee experience.
With any digital transformation initiative, we recommend keeping the human element front and center. There are a myriad of ways in which EPM can make the lives of your employees easier, but broadly speaking, embracing EPM will give your financial teams access to more tools, data, and support. Especially during periods of inflation or recession, finance teams are put under a lot of strain to ensure that the business is still showing gains. EPM can help to streamline many of their daily tasks and activities, such as collecting and sifting through data, checking for errors, and compiling information into datasets for reporting purposes. This gives employees more time back to focus on analysis and other complex, collaborative work which provides a much higher value for the organization. Investing in these tools will empower employees to make the best decisions possible and allow the company to keep up with competitors that continue to evolve with new digital transformation initiatives of their own.
5. Become proactive, not reactive.
This boils down to perhaps the biggest priority businesses have, especially in the current climate: how to futureproof your organization and continue to grow despite larger economic factors. EPM's data-driven, predictive capabilities allows organizations to recognize patterns, anticipate what the coming months – and years – will bring, and prepare accordingly. Its adaptability will also help organizations pivot quickly, adjusting budgets and workloads to meet current and future needs.
Learn more about how Apps Associates can help you align and empower your business with EPM.