Top Five Questions from Customers about Enterprise Performance Management (EPM)
Enterprise Performance Management (EPM) – as we explored in our two-part introductory series – refers to the software and processes that enterprises use to plan, analyze and report on business performance. It is a vital part of managing daily operations and financial growth, and with cloud-based platforms like Oracle EPM, they are an affordable and scalable solution for organizations.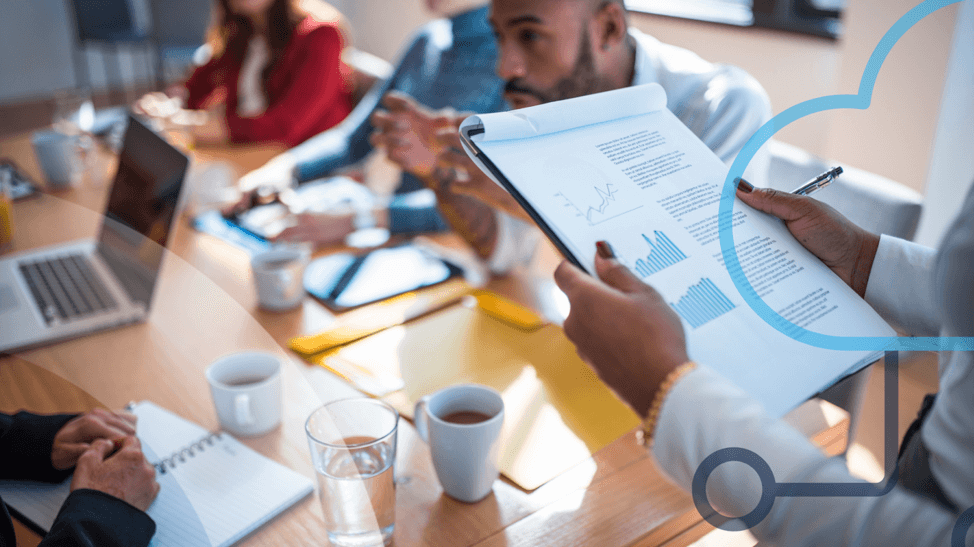 We get many questions from the field when engaged in the EPM sales cycle. We thought it would be helpful to share a few of the frequently asked questions we hear from our clients and prospects and the guidance we typically provide. (Remember though – every client is different and there is no one-size-fits-all solution!) 
How do I know if I need EPM?
We typically begin with an audit of your current tools, applications, and processes to get a sense of where you're experiencing challenges or inefficiencies. If you're working with old legacy systems or manual processes, chances are that an investment in a modern EPM solution would have a great ROI for your business, saving you time and allowing you to extract additional value from your data.
Which solution makes the most sense for my organization?
At Apps, we partner with Oracle to provide a range of EPM applications, including: Oracle Planning & Budgeting Cloud Service, Oracle Financial Consolidation & Close Cloud, Oracle Hyperion Roadmap and Implementation, EPM Support Services, as well as Advisory Services. Following the audit mentioned above, we'll have a much better sense of which tools you need and can make a formal recommendation to improve your business performance.
What does the training and implementation process look like?
We are big believers that the best way to learn is by doing, which is why our projects are co-built in partnership with our clients' internal teams. This process ensures the optimum real-life knowledge transfer and training. Formal training will also be conducted to cover the overall tool functionality in the context of what has been implemented.
We make sure that employee training is part of the change strategy (as we cannot extract value from new tools if no one knows how to use them). An implementation is not considered complete until we have the following guidelines met: 100% user adoption; a solution that is easy for finance to support and enhance; and can align and flex to meet current and future strategies.
When will my business begin to reap the benefits of EPM software?
The short answer, immediately! EPM tools are designed to empower the financial side of your organization, contributing to the overall growth of the business. You will see an improvement in your budgeting process, cost and profitability analysis, as well as close time and reporting – a tangible return on your investment. As soon as the solution has been implemented and is in use, your financial and leadership teams will have greater visibility into all of your operational activities, with greater accuracy than ever before.
What will maintenance look like after the initial implementation, and will there be a need for additional investments?
Once an implementation has been executed, we track its performance and recommend enhancements as needed. We know that customers are concerned about future costs with a project such as these. EPM solutions that are implemented by Apps are turnkey solutions that your finance team will be able to support and maintain going forward. Any additional investment will only be needed for new implementations or major overhaul of the application. Clients who may have limited resources and bandwidth, may consider signing up for our managed services to ease the burden on their own teams.
To learn more about how Apps Associates can help you align and empower your business with EPM, visit https://www.appsassociates.com/applications/epm/.